In an age where everyone wants to mark themselves safe from Covid-19, the world witnessed panic hoarding and shortages of several essential items including N95 masks. With healthcare workers and essential service people bearing the brunt, these shortages wreaked havoc and put their lives at a huge risk. As the pandemic progresses, the dearth of personal protective equipment (PPE) continues to increase considerably. Slowly, isolation gowns are becoming the new N95 masks.
Isolation gown shortage
As the Covid-19 pandemic progresses, factors, such as the cost of PPE manufacturing and distribution, panic hoarding, increase in demand, disruption of the global supply chain, and the lack of preparedness by governments, continue to collectively cause PPE shortages.
Unfortunately, the isolation gown shortage primarily affects medical and healthcare workers as they are supposed to be covered for their and the patient's safety. Isolation gowns mainly protect the healthcare workers' exposed arms and clothing from contamination through body fluids and infectious organisms. Without isolation gowns, doctors and nurses are more susceptible to Covid-19 infection, increasing the risk of spreading the virus to coworkers and patients. This can cause an imminent shortage of workers, which can be extremely detrimental to the system and impact the already crumbling infrastructure due to the dire need of healthcare professionals during the pandemic.
According to a healthcare survey, when questioned about the concern regarding PPE shortage, about 74% of frontline doctors and nurses were worried about an impending deficiency of isolation gowns rather than a mask shortage. Having faced a mask shortage, the healthcare system found alternatives and ensured reuse and conservation of masks. In the meantime, as manufacturers started prioritizing N95 mask production to meet the ever-increasing demand, the supply of isolation gowns remarkably decreased. Despite the mask conservation measures, the efforts to maintain the mask supply resulted in an unintentional cut in isolation gown supply because of a scarcity in materials required. Because isolation gowns are used for all procedures, it is essential to prevent future availability problems and ensure a steady supply of PPE.
PPE conservation and alternatives
While providers strive to manufacture sufficient isolation gowns, the CDC has laid out isolation gown conservation protocols for immediate effect. Similar to conservation tactics used for N95 masks, these strategies include alternative PPE and extended use of existing PPE. Furthermore, the CDC has also recommended guidelines for washing, reprocessing, and decontaminating isolation gowns for reuse. With regard to PPE contingency, selective cancellation of optional and non-urgent procedures that may require healthcare workers to use isolation gowns has also been recommended.

In case of an isolation gown shortage, the healthcare industry has presented alternatives such as coveralls, ponchos, and hazmat suits for contingency. However, they must be completely sealed at the seams to appropriately and effectively serve the barrier function. Moreover, the CDC has recommended prioritizing gowns for surgical procedures and switching to reusable and washable isolation gowns, disposable laboratory coats, and washable aprons as a back-up during PPE shortages. As per the guidelines, polyester or polyester-cotton gowns can be washed or laundered following use and can be sterilized for reuse. However, routine inspection, maintenance or stitching, replacement, and storage of reusable gowns have been suggested in the guidelines.
Additionally, most isolation gowns can be reused and do not necessarily have a shelf life. However, in case of PPE shortage, they can be used even if they are past the shelf life as designated by the manufacturers. The present PPE guidelines do not state any strict regulatory standards for isolation gowns. This enables the use of isolation gowns or other alternatives for simple procedures during shortages. Whereas, high-performance PPE that conforms to international standards can be saved and reused for intensive procedures that expose healthcare workers to body fluids.
What this means for the vaccine
It is a general idea that once the vaccine is delivered, masks and PPEs will become obsolete and that the shortage of PPE kits will cease. However, this is far from the truth. Although the vaccine is up to 95% effective and the trials tracked whether vaccinated people developed Covid-19, it remains to be seen if vaccinated people are asymptomatic carriers and silently transmit the virus putting others at a risk of infection. Therefore, even if we receive vaccination, we are expected to continue using masks and isolation PPE gowns as it is critical to maintain safety at all times and protect healthcare workers, susceptible populations, and unvaccinated people from the contagion.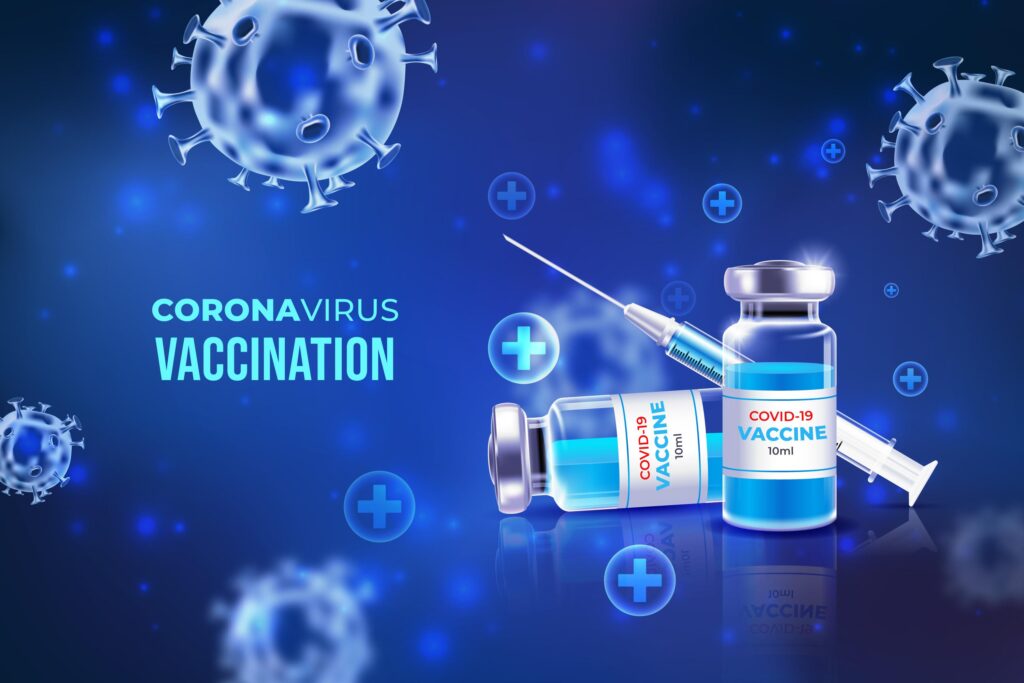 For effective protection and pandemic control, it is essential that isolation gowns are consistently manufactured and supplied at a stable rate. Furthermore, long-term strategies must be created to strengthen local and global supply chains and optimize production and distribution of isolation gowns. To prevent isolation gowns from becoming the next N95 masks, governments need to oversee that there are no further shortages in essential safety products to ensure that the ones who are risking their lives to protect us stay protected first.